RENO DENTAL ASSOCIATES
A Reno Dentist to Make You Smile
COVID-19
Updated: May 4, 2020
Dear Patients, Families, and Friends,
We at Reno Dental Associates want to thank you for doing your part to slow the infection rate in Washoe County. You've been wearing your masks, washing your hands, and staying home when you can. Thank you.
Our office has remained open for emergency dental treatment for the past six weeks. On April 30th, the Nevada Board of Dental Examiners, along with Governor Sisolak and the Nevada Department of Health and Human Services, has allowed the "… introduction of dental services to reduce chronic disease progression while continuing to suspend elective procedures…". The full memorandum can be found on the Nevada Board of Dental Examiners website.
This means that we will continue seeing our patients for emergency services, while slowly introducing procedures to prevent chronic dental disease, beginning May 4th. This is a slow re-introduction of patients into our practice. For now, we will continue to hold off on some of our procedures while we treat our patients with the most pressing needs first.
If you have a scheduled appointment with our doctors or hygienists, you will be receiving a phone call to either confirm this appointment or to be re-scheduled to a future date.
As you have come to expect of us, we continue to meet or exceed all infection control recommendations set forth by the U.S. Center for Disease Control and Prevention (CDC) and the American Dental Association (ADA). You will notice some changes as you enter our office. These changes are part of the effort to prevent the spread of the Coronavirus.
In addition to the changes we've made to the office to protect our patients, our central heating and air conditioning systems are designed to do the same. Our office is equipped with a high-efficiency particulate air (HEPA) filtration system that removed over 99% of the particles in the air.
Our office hours will begin to return to what they have been. Monday-Thursday from 8am to 5pm and Fridays from 7am to 3pm. If you have further questions, please call us at (775) 786-3400 during the hours listed.
The situation is still very fluid. Changes will continue to be made, and we will update you here. Reno Dental Associates has been here to take care of you for over 40 years. We miss seeing you and look forward to seeing you again.
Sincerely,
Dr. Neugebauer, Folgner, and McElroy
and your Reno Dental Associates team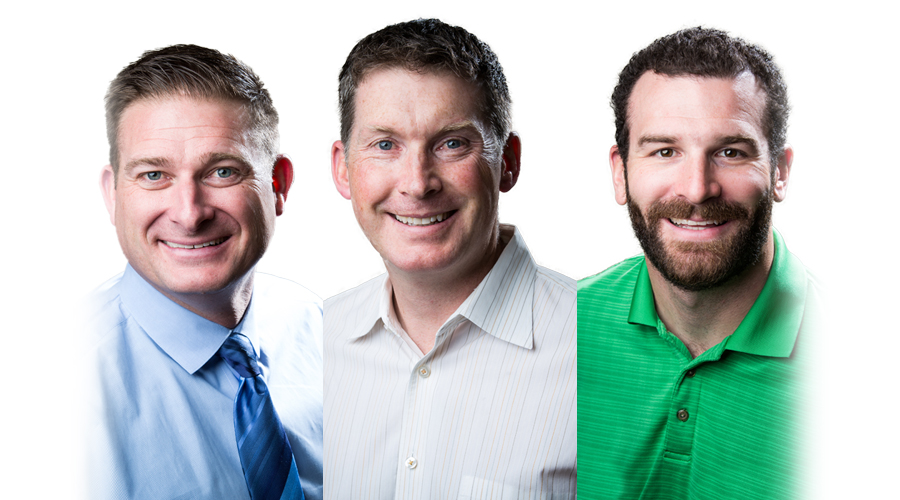 Your Premier Reno Dentist
Our professional and experienced Reno family dentist team will ensure your visit is as easy and pleasant as possible.
Reno Dental Associates provides personalized Reno dentist care to thousands of families across the Northern Nevada area and beyond. Our patients come from near and far to experience the warm, individualized care our Reno family dentist practice provides. And our Reno dentists take much pride in their work and ability to help transform your smile by utilizing the most modern equipment and methods available. Whether you're looking for a Reno family dentist that will provide quality general dentistry services such as cleanings and X-Rays, or want to whiten your teeth with our cosmetic dentistry services, then Reno Dental Associates is here to assist. We always strive to be a premier dental office in Northern Nevada because we enjoy seeing our patients leave happy and healthy. Connect with us today to schedule an appointment and allow our specialists to guide you through your journey to good oral hygiene and optimum dental health.
BEST DENTISTS IN RENO
Look Good, Feel Better
Reno Dental Associates is proud to offer a variety of dental services from general dentistry solutions to cosmetic dentistry solutions. When looking for the best Reno dentist, quality services should be considered crucial. That's why we've perfected our practices to utilize the most modern technologies and methods. Not only are we proficient in all general and cosmetic dentistry practices, but we ensure to deliver comprehensive solutions with care and compassion at every appointment. We can be your go-to Reno family dentist and will provide you with quality services from cleanings and dentures to extractions and TMJ treatments. Take a look below at some of the dental services we offer and see what treatments you may be in need of.
COSMETIC DENTISTRY
Smile with Confidence
Our Reno cosmetic dental office is dedicated to helping those with cosmetic imperfections such as missing or stained teeth gain back their confidence. Our comprehensive list of solutions includes teeth whitening, Invisalign, veneers, dental implants, and dental surgery. Smile with confidence whenever and wherever.
FINANCING
We Accept CareCredit
Discover the many benefits of living well today, with special healthcare financing options so you can pay monthly at the best Reno Dentist.
MEMBERSHIPS & AFFILIATIONS