Going to the dentist can be like visiting an alien planet for some. The doctors and hygienists are speaking in what seems to be another language, the atmosphere is sterile, and the tools? Who even knows what contraptions are being put in your mouth? Reno Dental Associates wants to take the mystery out of dentistry. We keep your comfort at top of mind during each visit, and are here to shed some light on what our Reno dentistry practice utilizes to send you home with a vibrant smile. So put on your shades, open wide, and check out these common dental tools you may see at your next check-up:
Mouth Mirror
Let's start with a dental tool that is fairly self-explanatory: the mouth mirror. This shiny little object allows our dentists and hygienists to check out places in your mouth that would otherwise require them to bend over backwards to see. Additionally, the mouth mirror can be used to wrangle your tongue and gently push it aside to view decay, plaque, or other potential anomalies on your teeth and gums.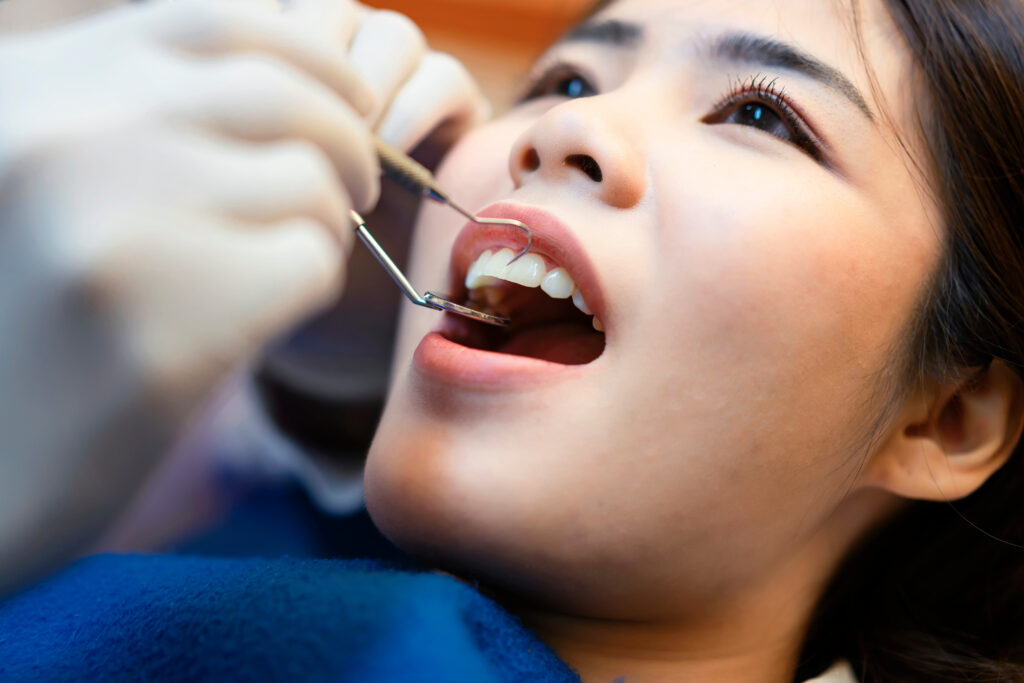 Sickle Probe
Next, the tool that many shiver at the sound of: the sickle probe. While its scraping doesn't necessarily conjure warm and fuzzy feelings, it's one of the many tools used for preventative procedures in dentistry. Essentially a hook attached to a handle, the sickle probe is used to feel the pockets in and between your teeth, check gum depth, investigate potential cavities, and remove plaque and tartar. 
Scaler
Similar to a sickle probe, a scaler is a hook-like tool with a handle. Its thicker, stronger hook allows hygienists to scrape off buildup on and around your teeth. This includes tarter and hard plaque, which are difficult to entirely remove with brushing alone. That's why it's important to schedule a regular teeth cleaning. Reno Dental Associates can help with that!

Ultrasonic Scaler
The ultrasonic scaler is also used to remove plaque buildup, which helps to prevent cavities. Most people think that the water from this device is doing the cleaning, but the water is actually the cooling mechanism for the friction generated by the pulsations. This results in the warm, gentle spray you experience as the ultrasonic scaler erases the accumulated material on your teeth and along the gum line.
Suction Device
When a hygienist asks you to close your lips during a cleaning, you're probably wrapping them around the suction device. The suction device removes saliva, debris, and water from your mouth as work is being done to keep the focus area clean. This maximizes your comfort, and keeps liquid and debris from traveling further back into your mouth.

Dentistry in Reno With Your Health & Comfort In Mind
Our team of gentle and compassionate dentists want to ensure your comfort each time you sit back in the chair. We provide a variety of dental services, like standard cleanings, dentures and crowns, bridges, and tooth extractions. We also specialize in cosmetic dentistry, providing teeth whitening, Invisalign, and implants. If you have any questions about the tools we use to keep you smiling, ask us! Schedule your next appointment, and we'll see you here.