Our teeth are all unique. Aside from being the first thing someone sees when you smile, your teeth serve important functions in your everyday life. From helping you digest your favorite foods, to aiding in speech, they're are an indispensable part of your body that should be treated with attention and care. At Reno Dental Associates, we value your oral health and pair extensive knowledge with the latest equipment to provide preventive, cosmetic, and restorativetreatments. Wondering what the difference between the three is? Let's take a look: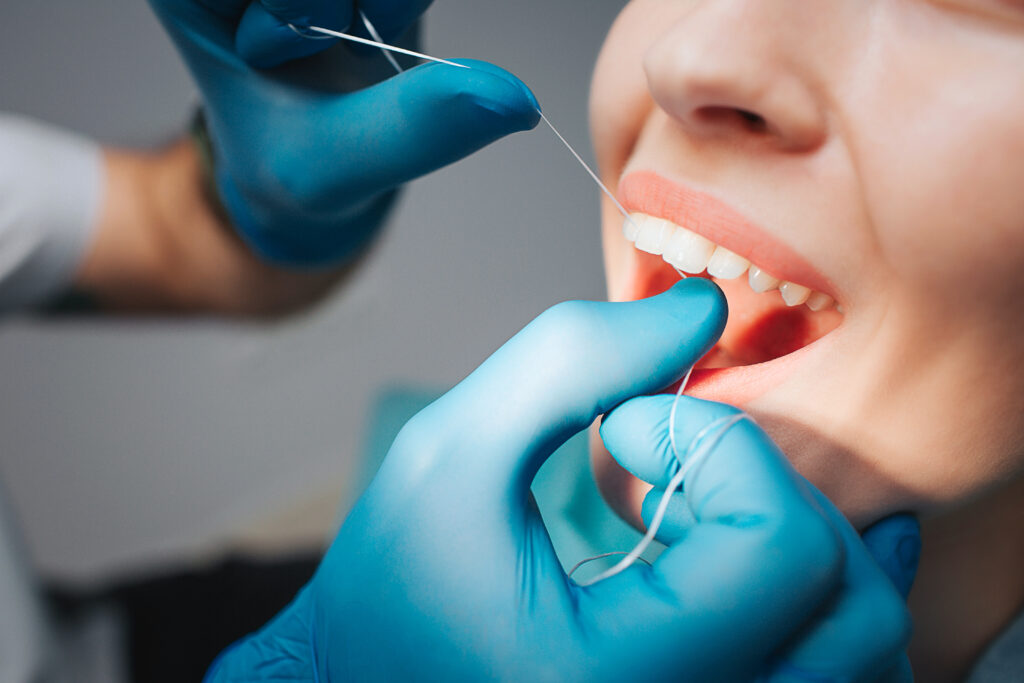 Preventive Dentistry
Even though we love seeing our clients' smiling faces during every visit, preventive dentistry helps you avoid unnecessary trips to the reclining chair. Just like the name implies, preventive techniques help maintain optimal oral health, and incorporate good habits into your at-home routine to prevent unwanted oral conditions. These good habits will help to prevent cavities, maintain gum health, and reduce plaque buildup. Aside from brushing and flossing at home, we recommend regular dental check ups, where our experts will perform teeth cleanings and take x-rays to document your oral health over time.
Here are some preventative actions you can take at home in between scheduled dental visits:
Brush twice a day – morning and night – with a soft-bristled brush and fluoride toothpaste. Our practice, like many others, recommends using an electric toothbrush for the best results.
It's important to floss daily. Brushing alone will not get the pieces of food stuck between your teeth. Flossing gets the food out before it turns to plaque.
Rinse with mouthwash after brushing and flossing. You'll have minty fresh breath, and an added layer of defense against tooth decay and cavities.
Excessive acidic foods can harm your tooth's enamel. A good rule of thumb is to watch your intake of fizz and fruit – foods that often contain higher levels of acidity.
Avoid biting down on hard candies, fruit pits, and other foods that could chip or damage teeth.
Smoking and using chewing tobacco have long lists of detrimental effects, including their ability to decay teeth and cause mouth cancer. Kick the habit and your body will thank you.
If you're an athlete or weekend warrior engaging in mountain sports, try using a mouth guard to lessen the chance of harmful impacts.
For those who grind their teeth at night, it's recommended using a mouth piece to halt gum recession. Ask your dentist which mouth pieces are right for your unique anatomy.
Cosmetic Dentistry
Cosmetic dentistry focuses on improving the appearance and alignment of your mouth, teeth, gums, and overall smile. Common procedures in this category include implants, whitening, veneers, Invisalign®, and gum surgery. Often times, these procedures are not absolutely necessary, but they can drastically improve your confidence, and in some cases, restore function lost from tooth loss and decay. Reno Dental Associates can curate a custom treatment plan for your teeth, gums, and/or bite to enhance your smile!
Restorative Dentistry
Restorative dentistry services repair teeth to their intended natural state, and mend supporting structures in the process. These procedures improve the overall functionality of your teeth, ensuring your bite is optimal and teeth perform ideally based on their position. There is some overlap with cosmetic dentistry, as many restorative treatments provide aesthetic benefits. These can include crowns and bridges, implants, and dentures.
Crowns & Bridges: Crowns help to strengthen the tooth and improve your smile. Bridges are used to replace missing teeth by joining an artificial tooth to an adjacent tooth or implant. This helps keep the artificial tooth in place, preventing gaps and shifting from occurring.
Implants: Dental implants are the best way to replace missing teeth. They provide optimal support and closely resemble the appearance of natural teeth. They can be used in the replacement of a single tooth, all teeth, or to help stabilize dentures and partials.
Dentures: Dentures, or false teeth, are artificial teeth and gums used to replace all or some missing teeth. They differ from dental implants because, rather than being rooted in your bone structure, dentures are removable and completely surround the tissue area of the missing teeth.
A Reno Dental Practice for Your Unique Smile
You're only given one adult set of teeth! But with the help of Reno Dental Associates, you can ensure you're taking proper care of them with preventive measures, while fixing any anomalies with cosmetic and restorative dentistry practices. Dr. Neugebauer, Dr. Folgner, Dr. McElroy, and the rest of our talented team are excited to welcome you in to create a customized treatment plan that brings out the best in your unique smile. Whether you're looking into a simple checkup, or a more intensive procedure like dental implants, give us a call or fill out our contact form and we'll reach out to assist soon!